[maxbutton id="1″]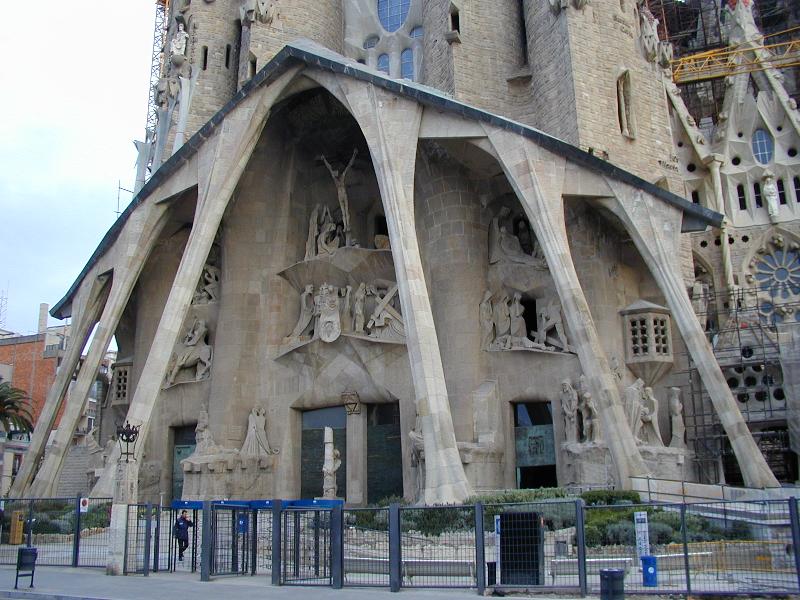 Antoni Gaudí i Cornet (25 June 1852–10 June 1926) was a Spanish Catalan architect and figurehead of Catalan Modernism.
Gaudí's works reflect his highly individual and distinctive style and are largely concentrated in the Catalan capital of Barcelona, notably his magnum opus, the Sagrada Família.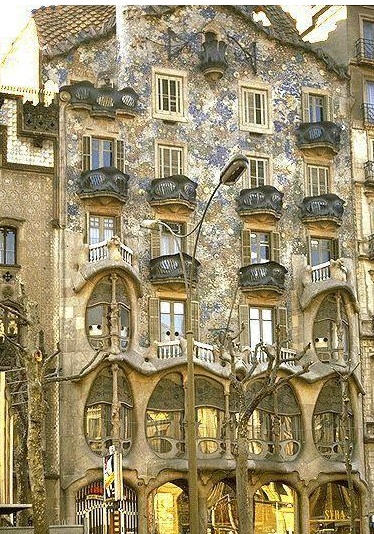 Much of Gaudí's work was marked by his big passions in life: architecture, nature, religion. Gaudí studied every detail of his creations, integrating into his architecture a series of crafts in which he was skilled: ceramics, stained glass, wrought ironwork forging and carpentry. He introduced new techniques in the treatment of materials, such as trencadís, made of waste ceramic pieces.
After a few years under the influence of neo-Gothic art and Oriental techniques, Gaudí became part of the Catalan Modernista movement which was reaching its peak in the late 19th and early 20th centuries. His work transcended mainstream Modernism, culminating in an organic style inspired by nature. Gaudí rarely drew detailed plans of his works, instead preferring to create them as three-dimensional scale models and molding the details as he was conceiving them.
Gaudí's work enjoys widespread international appeal and many studies are devoted to understanding his architecture. Today, his work finds admirers among architects and the general public alike. His masterpiece, the still-uncompleted Sagrada Família, is one of the most visited monuments in Spain. Between 1984 and 2005, seven of his works were declared World Heritage Sites by UNESCO. Gaudí's Roman Catholic faith intensified during his life and religious images permeate his work. This earned him the nickname "God's Architect" and led to calls for his beatification.
Gaudi's work is admired by architects around the World as being one of the most unique and distinctive architectural styles.
His work has greatly influenced the face of Barcelona Architecture and you will see Gaudi's work all over the city.
The son of a coppersmith, Antoni Gaudi was born in Reus, Spain in 1852. He studied at the Escola Superior d'Arquitectura in Barcelona and designed his first major commission for the Casa Vincens in Barcelona using a Gothic Revival style that set a precedent for his future work.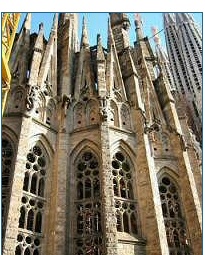 From the very beginning his designs were different from those of his contemporaries.
Gaudi's work was greatly influenced by forms of nature and this is reflected by the use of curved construction stones, twisted iron sculptures, and organic-like forms which are traits of Gaudi's Barcelona architecture.
Gaudi also adorned many of his buildings with coloured tiles arranged in mosaic patterns. This added another important dimension to his buildings which is so often overlooked by architects – the use of colour.
Over the course of his career, Gaudi developed a sensuous, curving, almost surreal design style which established him as the innovative leader of the Spanish Art Nouveau movement.
The combination of original design, interesting shaped stonework, and vibrant colours in Gaudi's work give the viewer a truly breathtaking visual experience.
La Sagrada Familia by Antonio Gaudi
La Sagrada Familia is one of Gaudi's most famous works in Barcelona. It's a giant temple that has been under construction since 1882 and it's not expected to be completed for between 30 to 80 years ( time for completion varies depending on different sources of information). Regardless of all the controversy surrounding the Sagrada Familia it is a truly magnificent building.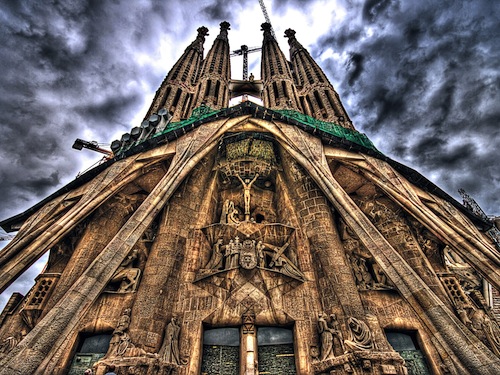 It's been under construction for over 100 years, with more work to be done.The church has some of the most ornate, complex architecture ever seen. People either love the design or hate it.
The Sagrada Família, Antoni Gaudí's unfinished masterpiece, is one of Barcelona's most popular tourist attractions. Construction on this church will continue for at least another decade, but it has already become Barcelona's most important landmark.
A New Church
The idea for the construction of a new church was launched by a devout organisation whose goal was to bring an end to the de-christianisation of the Barcelonese, which had started with the industrialization and increasing wealth of the city. The organisation purchased a plot of land in the new Eixample district in 1877. The architect Francisco de Paula del Villar designed a neo-Gothic church and led the construction which started in 1882.
Antoni Gaudí's Design
One year later, the modernist architect Antoni Gaudí took over as lead architect at the age of 31. From that moment on, Gaudí devoted most of his life to the construction of the church. Instead of sticking to the original plans, Gaudí changed the design drastically. The neo-Gothic style made way for Gaudí's trademark modernist style, which was based on forms found in nature. When he died in 1926 only one facade (the Nativity Facade), one tower, the apse and the crypt were finished. Because Gaudí was constantly improvising and changing the design while construction was going on, he left few designs and models. And most of these were destroyed in 1936 during the Civil War.
Eighteen Towers
Still, architects now have a clear idea of what Gaudí had in mind. The last version of his design called for a church 95m/312ft long and 60m/197ft wide. The church will be able to accommodate some 13 000 people. When finished, the Sagrada Família will have a total of eighteen towers.
Four towers on each of the three facades represent the twelve apostles. The towers reach a height of 90 to 120m (394ft). Another four towers represent the four evangelists. They will surround the largest, 170m/558ft tall tower, dedicated to Jesus Christ. The last tower, dedicated to Virgin Mary, will be built over the apse.
Construction
After Gaudí's death in 1926 construction slowed dramatically due to a lack of funds and the outbreak of the Civil War. Construction pace started to pick up again in the mid 1950s and now two facades and eight towers have been completed. The main nave was roofed in 2000. At that time construction was expected to last for another hundred years, but modern technology has enabled architects to speed up construction so that the Sagrada Família is now slated for completion before 2030.
Facades
The first facade, facing east, is known as the Nativity Facade. It was finished by Gaudí himself and is ornamented in a Baroque fashion with motifs of animals and plants.
Opposite the Nativity Facade is the Passion Facade. Construction started in 1954, but only in 1987 sculptures depicting the crucified Jesus Christ were added. As soon as they were installed, the abstract figures caused a storm of criticism, as the style was very different from Gaudí's.
The third and main facade is the Glory Facade. Construction of this facade – the most monumental of the three – started in 2002 and is still ongoing. This facade, on the south side of the church, will picture life and death.
Visiting Sagrada Família
Even though the Sagrada Família is far from finished, the remarkable church is well worth a visit. You can visit the crypt were Gaudí is buried as well as the transept and central nave with its giant, tree-like pillars and spectacular vaulting. A museum narrates the history of the church and tells the story of its great architect.
You can also visit the towers. An elevator and a long walk will lead you to the top of a tower from where you have a magnificent view over Barcelona. The climb is not recommended for those with fear of heights or for people with claustrophobia!
Credits:
Wikipedia
A View on Cities