[jwplayer mediaid="7726″]
The legendary Rocket Firing Boba Fett has long been considered the Holy Grail of Star Wars toy geekdom.
A small number of production samples were made and escaped into the wild before the Imperial Federal Government decided that parents weren't smart enough to make decisions and decreed said Firing Rocket to be a choking hazard.
Boba Fett includes a slightly larger version of the generic Imperial blaster that all of the old bad guys came with. Fett also includes two rockets for his jetpack – one is a plug-in that makes him visually more appealing.
The other fires.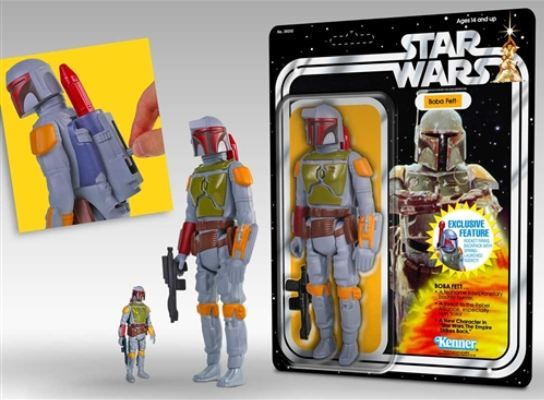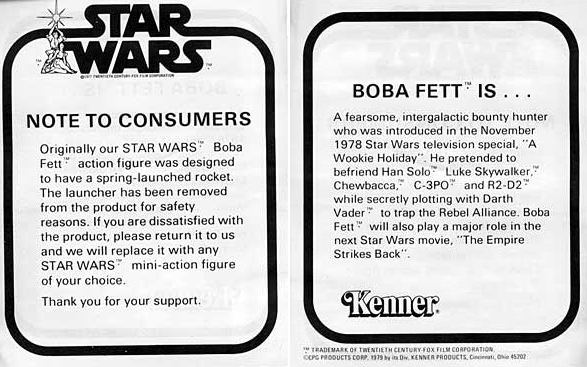 Good examples of this figure have sold for $15,000 – $20,000
Credits:
Star Wars Vintage Action Figure Archive
The Toy Hunter