Flowing Hair Dollar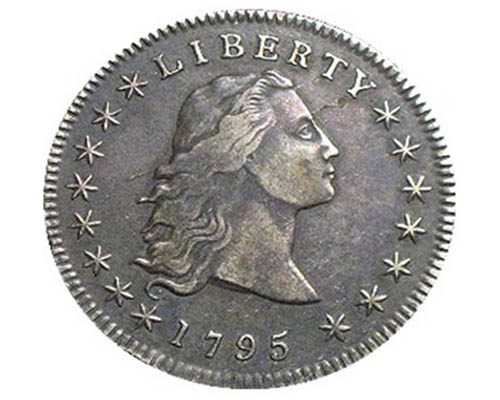 Price: $7.85million
Flowing Hair Dollar, a rare coin tops the list of world's most expensive coins. IRVINE – a Laguna Beach resident sold this coin, minted in 1794 in silver, from his rare coin collection – which he refers to as a "national treasure." It was sold for $7,850,000, making it the world's most expensive coin. Throughout history, this dollar-coin issued in 1794 has always been considered one of the rarest and most valuable of all United States coins. For this rare coin, the deal was sealed between Steven Contursi, president of Rare Coin Wholesalers of Irvine, and Sunnyvale-based Cardinal Collection Education Foundation. Reports say that the coin was earlier purchased from the Knoxville Collection in 2003.
2 1933 Double Eagle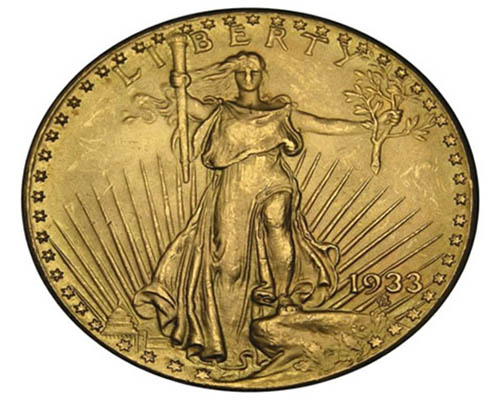 Price: $7.59 million
The Saint-Gaudens Gold Double Eagle Coin, claimed as world's second most expensive coin, is also a rare specimen. The coin was minted in 1933. Reports say that 445,500 specimens of this Saint-Gaudens Double Eagle were minted in that very year, which was the last year of production of this expensive coin. However, no specimen was ever officially circulated, and nearly all were melted down due to the discontinuance of the domestic gold standard in 1933. As said by Marc Pachter, of the National Museum of American History, "The 1933 Double Eagle is a symbol of a shared struggle in an interdependent global economy, both in the early 20th Century and today. The coin got sold for $7.59 million in an auction.
3 Rare Edward III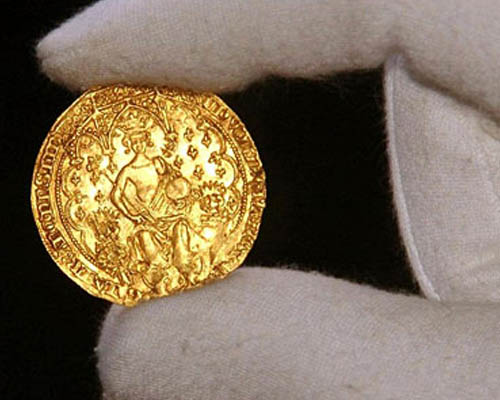 Price: $6.80 million
The Edward III double florin: A rare medieval gold coin claimed as 3rd most expensive coin was auctioned for £460,000 (approx: $6.80 million) at the Spink auction house. The coin was in circulation from December 1343 until July 1344. Famous as a double leopard, this coin had a face value of six shillings and is the only third known surviving coin of its kind
4 1804 Silver Dollar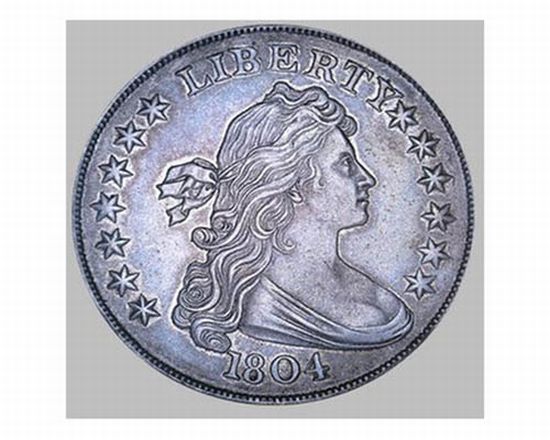 Price: $4,140,000
This coin was minted in the year 1834 and claims to be the world's fourth most expensive coin. The coin has very unique history. At the time of its minting, it was divided into "Classes," where only 15 specimens were shown. Eight specimens comprised Class I, which were minted in 1834. One coin comprising Class II and six Class III, were minted between 1858 and 1860. The coin was put in display as part of the King of Siam's collection, where it was given the name "the King of Coins." The fourth most expensive coin in the world was purchased by a coin collector in year 2001, who bought the entire set of coins from the King of Siam for $4.14 million.
5 Queen Elizabeth II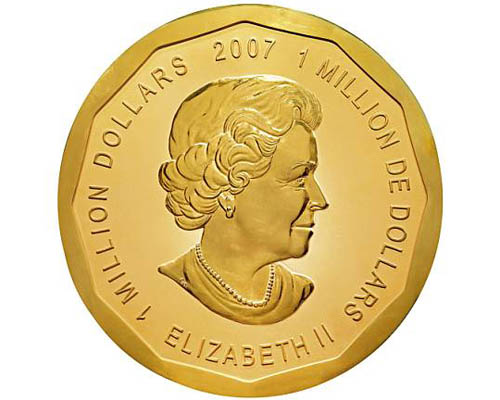 Price: $4 million
The world's largest gold coin (weighing a hefty 100 kilos) was minted by the Royal Canadian Mint, with maple leaves on one side and Queen Elizabeth II on the other. It fetched $4 million in an auction at the Dorotheum auction house, Austria. Its purity is 99.999 percent, the purest type in the market. The coin was purchased for more than its face value of $1 million.
6 1804 Class I Silver Dollar from Queller's Collection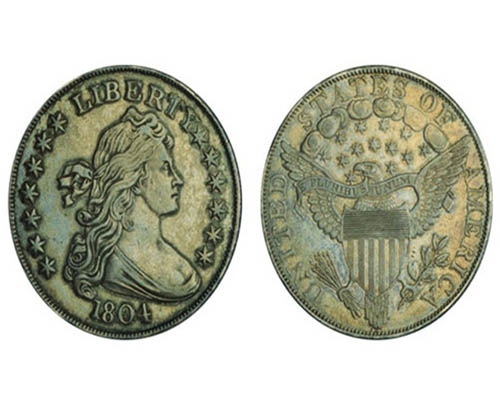 Sold for: $3,737,500
This rare coin is from the same collection we have mentioned earlier. The 1804 Class I Silver Dollar from Queller's Collection was minted in 1834. It's said that due to its nature of rarity, some of the coins had been sold for high dollar figures. Anyhow, the coin was sold for $3,737,500 in 2010, which has been claimed as one of the world's most expensive coins.
7 1913 Liberty Head Nickel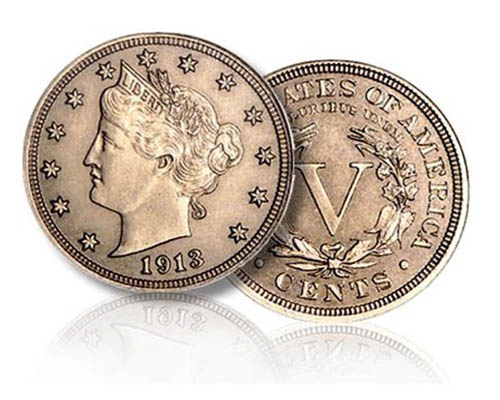 Price: $3,700,000
The 1913 Liberty Head nickel, one of the most expensive coins in the world, is actually an American five-cent rare coin. The coin is said to be a rare one because it was produced in very limited quantities and that too without the authority of the United States Mint. In 1972, one specimen of this rare coin became first to command a price of US $100,000. Then in 1996, another specimen broke the earlier record, the million-US dollar barrier. It was said that if one finds it in a perfect condition, it could even cost him over 20 million dollars. In the year 2003, one coin was sold for almost US $3 million. Finally in 2010, the Olsen piece was again sold for US $3.7 million at a public auction. Reports say that only five examples are known to exist now: two in museums and three in private collections.
8 Brasher Doubloon EB on Breast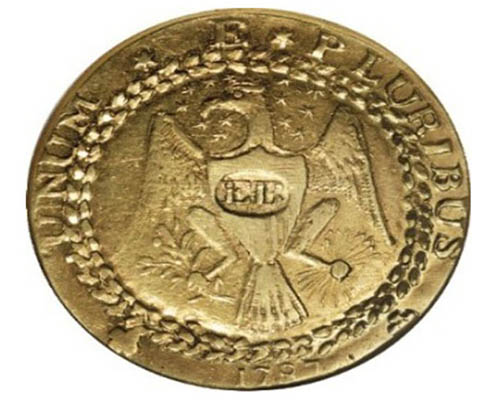 Price: $2,990,000
This is again a gold coin minted in 1787 with EB printed on the breast of the eagle, claimed as the sixth most expensive coin. The history of this coin is quite interesting. In 1787, a goldsmith and silversmith named Ephraim Brasher made a petition to the State of New York to mint copper coins. The state of New York denied his petition, as they did not want to get into the business of minting copper coins. Brasher was a person known not only for stamping his own coins but also other coinage sent to him. One of the surviving gold coins made by him were found to be 26.6 grams in weight of which .917 grams were gold. The coin was sold in 1981 for $625,000 at a public auction, and finally got sold for $2,990,000.
9 Saint-Gaudens Double Eagle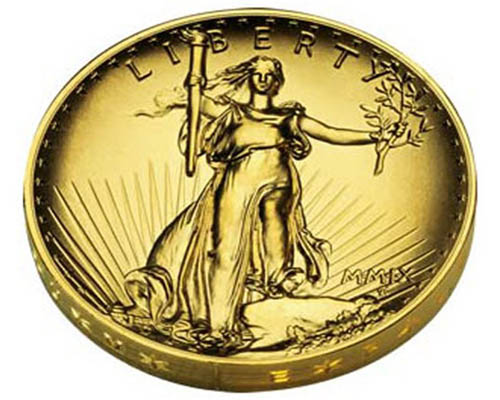 Price: $2,990,000
This coin has been claimed as the world's seventh most expensive coin. The Saint-Gaudens double eagle is a twenty dollar gold coin produced by the US mint between 1907 and 1933. The coin is considered to be most beautiful US coin produced till date. This very rare coin features the image of Miss Liberty striving gloriously into the future holding a torch in her right hand. It is said that 12,367 of these coins were struck in 1907, while 4,45,500 Double Eagles were minted with the date of year 1933. None were released into circulation because of changes made to currency laws during the Great Depression. These coins easily top the $10,000 price in circulated grades, but in a recent auction, the value of this one of the most expensive coin of its time was quoted as $2,990,000.
10 Brasher Doubloon EB on Wing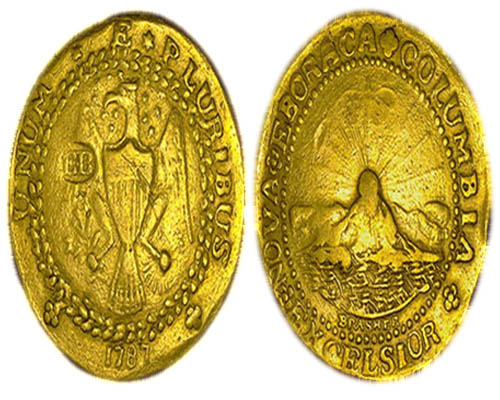 Price: $2,415,000
We have mentioned earlier the gold coins made by gold- and silversmith Ephraim Brasher. Here is another specimen of a most expensive coin, coming also from his mint, the Brasher Doubloon EB on Wing. The coin was also minted in 1787. The main difference between Brasher Doubloon EB on Breast and Brasher Doubloon EB on Wing is that the EB on Breast has the signature where the sign "EB" is printed on his breast while in the other case, the "EB" is printed on eagle's wing. However, this is another one of the world's most expensive coin which got sold at a public auction for the price of $2,415,000.
Apart from this list of coins, there are a number of other coins known for their exceptional high value.
11 Earliest Saudi gold dinar from the Kingdom of Saudi Arabia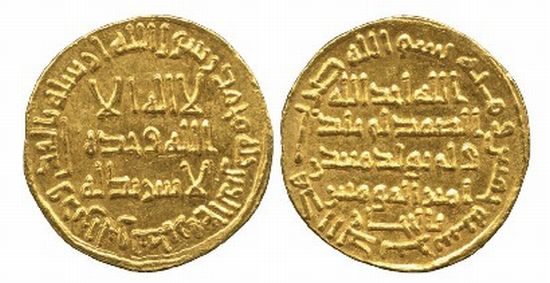 Price: $1 million
Originally struck to coincide with the Umayyad Caliph Umar bin Abd al-Aziz's own pilgrimage, the rare, and earliest known Saudi gold 'Dinar Hashimi', to name a locality in the Kingdom of Saudi Arabia, had been sold for $1 million as part of auctioneer Baldwin' UK auction of Islamic coins. Regarded as the most important coin ever struck in the Arabian Peninsula, it was struck circa AD723 from gold mine at the Ma'Dan Amir al-Mu'mini bi'l Hijaz – the Mine of the Commander of the Faithful in the Hijaz.
12 Pedro I coronation coin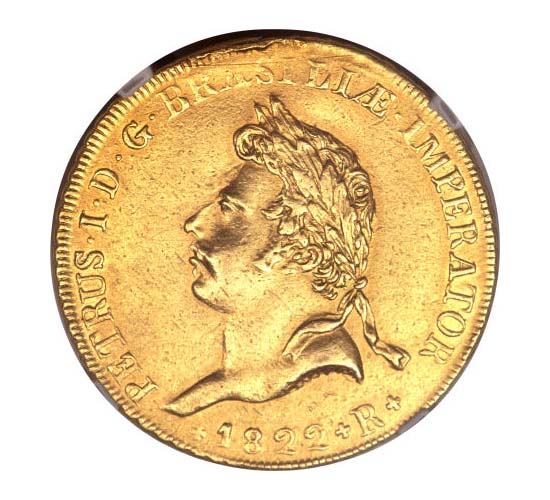 Price: $138,000
An exceptionally rare 19th century Brazilian coin, which was produced for the coronation of Pedro I, made staggering $138,000 in a week long sale held in Chicago from April 25 to May 1. A total of 6,400 reiss pieces of coins were produced at short notice to mark the inauguration of Pedro I, who is best known for founding the Brazilian empire and was loved by his citizens. The coin is one of only 64 ever made, and Pedro disliked being portrayed as a Roman emperor with a laurel wreath around his head.
13 Most Expensive Australian "Holey Dollar"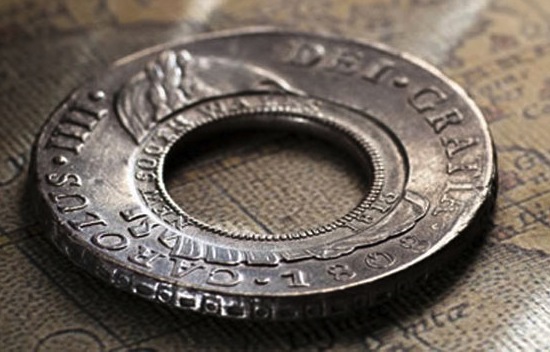 Price: $508,000
One of Australia's first coin created in the early 1800s, named "Holey Dollar" fetched $508,000, a new world record price for an Australian coin. The rare Austrain Holey Dollar was fashioned from a Spanish silver dollar and was originally created to address coins shortage in the new colony of New South Wales founded in Australia in 1788. The coins were removed from circulation between 1826 and 1829 and melted for their silver. The auction was held in Melbourne, Australia, and the buyer was a private collector from the Australian state of Western Australia. The auctioned coin is one of the finest specimens of Holey Dollars in existence.